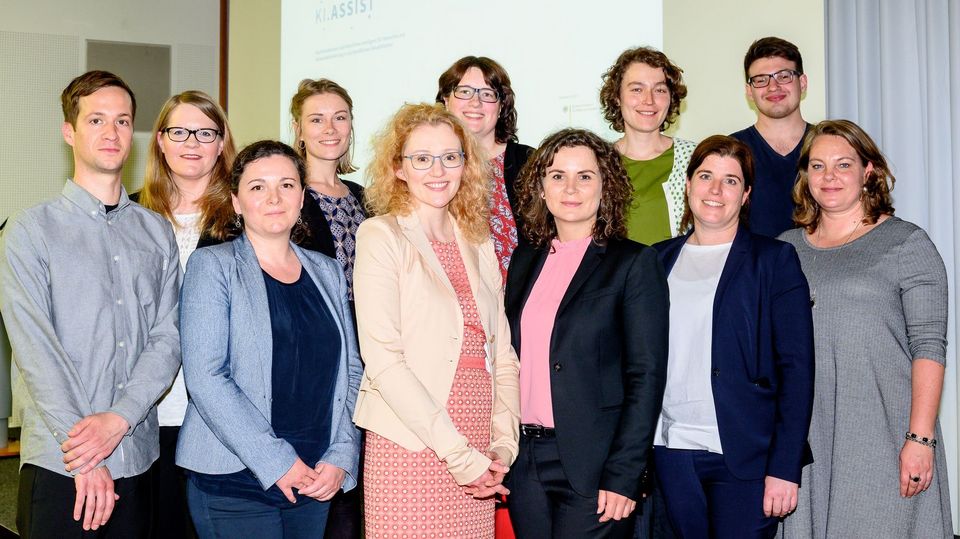 Welcome to the KI.ASSIST Project!
KI.ASSIST - Assistance Services and Artificial Intelligence for People with Severe Disabilities in Vocational Rehabilitation
Technical developments in the field of digital assistance systems and artificial intelligence are highly dynamic. The potential in the context of supporting activities and participation of severely disabled people has only been exploited to a limited extent. Especially in the field of vocational rehabilitation, their application offers a great opportunity to accompany this target group individually at places of learning and work and to promote inclusion in working life. Fundamental questions on ethics, responsibility, data protection and self-determination are hardly discussed with regard to people with severe disabilities and a deeper social and professional discourse is required. Since April 2019, the KI.ASSIST project, funded by the Federal Ministry of Labour and Social Affairs for three years, has been testing how KI and assistance services can improve the chances of participation of people with disabilities in the labour market using various learning and experimental scenarios throughout Germany. The project structure is based on the following priorities: monitoring, exploration, transformation, dialogue platform and person centering.
KI.ASSIST investigates technological developments at the interfaces of ethics, self-determination and inclusion. Project Partners are: Federal Association of Vocational Rehabilitation Centres, Germany (BV BFW)(project lead) Federal Association of Vocational Rehabilitation Centres for young adults with disabilities, Germany (BAG BBW) Federal Association of Sheltered Workshops, Germany (BAG WfbM) German Research Center for Artificial Intelligence (DFKI)